Across all industries and in every workplace, one element is always present: workplace hazards. Understanding how to identify hazards in the workplace is the first step in ensuring that your employees are as safe as possible and that incidents, accidents, and emergencies occur less frequently.
Because workplace hazards come in many forms and workplace environments change constantly, identifying every workplace hazard can be challenging. However, with effective hazard identification policies and procedures in place, it is possible to identify, mitigate, and even eliminate many of the common workplace hazards your employees may face. 
This article covers what workplace hazards are, how to identify them, and how you can still safeguard employees in real-time, when unforeseen workplace hazards lead to emergencies.
What is a Workplace Hazard?
A workplace hazard is anything that has the potential to harm or injure people, property, or equipment. Every workplace has hazards, though the types of hazards and their degrees of risk vary widely.
For example, in a quiet office, leaks in bathrooms or kitchenettes can lead to slip hazards, and sitting in poor ergonomic chairs can lead to chronic back pain; meanwhile, for courier drivers, adverse weather, rushed delivery schedules, and driving in traffic congestion are all common hazards that can lead to dangerous car accidents.
Types of Hazards in the Workplace
In order to identify common hazards in your workplace, you should first understand the main types of workplace hazards. There are six types of workplace hazards to be aware of when carrying out your risk management processes:
Safety

Physical

Chemical

Biological

Psychosocial

Ergonomic
This article, Types of Hazards in the Workplace, includes thorough definitions of each type of hazard, along with examples of workplace hazards that lone workers commonly face. 
Hazard Identification
Proactively and regularly identifying hazards and assessing risks in the workplace will ensure that emergencies and accidents occur less frequently.
In fact, employing an effective risk management process improves workplace health and safety – and productivity, too (1).
What is Hazard Identification?
Hazard identification is the first step in an effective workplace health and safety risk management process. It is the process of finding out what can potentially cause harm in a workplace.
One of the leading causes of workplace injuries, illnesses, and incidents is failing to identify hazards that are present or that could have been anticipated (2). That is why regularly and proactively identifying hazards, assessing risks – and ultimately, rectifying any issues immediately – are critical elements in your workplace health and safety policies.
How to Identify Workplace Hazards
Since the objective of hazard identification is to discover as many potential hazards as possible, it can be helpful to carry out hazard identification as a team.
Including employees who are familiar with the workplace, as well as people who are not, can bring experienced insights and fresh perspectives to your inspection (3). 
Using a cloud-based employee safety solution like SHEQSY can assist with seamlessly reporting and collecting information about hazards, near-misses, and incidents from employees – as well as safeguarding them with real-time duress assistance when something does go wrong.
Methods of Hazard Identification
There are five common methods of identifying hazards in the workplace; they include visual inspections of workplaces, deliberately designing safe working processes and workplaces, discussing hazards and risks with employees, consulting your supply chains and network contacts, and reviewing safety information relative to your industry.
As you carry out this process, you should think about what could possibly go wrong in each situation and how employees could be harmed or injured.
Here is a brief explanation of each inspection method:
1. Inspecting the Workplace
Walking around the workplace and observing how work is carried out can help you predict what could go wrong.
In particular, pay attention to how employees actually work, how any equipment is used, if any chemicals are present and what they are used for, and what safe or unsafe practices exist. In addition, make sure to observe the general state of the workspace, its furnishings, the air quality, and standard of cleanliness (4).
2. Designing Safe Processes and Spaces
The best chance of eliminating workplace hazards and minimizing risks is during the design phase of your work processes and workspace.
Safe work design carefully considers and creates safe work policies and procedures, safe physical working environments, and the health and safety of workers and others in the workplace (4).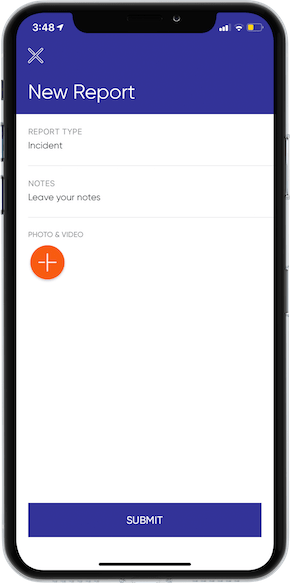 3. Consulting Your Workers
Asking your employees about any safety and health issues they have encountered while working – and if there have been any unreported hazards, incidents, or near-misses – is the next step in the hazard identification process.
Creating a survey for workers is also a smart way to obtain information that they may want to report anonymously, such as workplace bullying or physical health concerns (4).
Using a safety solution, like SHEQSY, enables employees to report on hazards, near-misses, and incidents to managers, directly from their smartphones. Reports are instantly uploaded to the cloud-based SHEQSY Dashboard so that managers can review information in real-time and run historical reports to analyse the workplace's hazards, identify any patterns, and rectify safety issues accordingly.
4. Consulting Your Supply Chains and Consultants
If applicable, talk to your suppliers, vendors, and contractors to identify hazards and risks.
For example, constant pressure from your organization to deliver services within tight timeframes can lead to serious physical, safety, and/or psychosocial hazards (4).
5. Reviewing All Available Information
Information about hazards and risks relevant to your industry and type of work are available from official resources such as regulators, unions, and industry associations. In addition, manufacturers and suppliers provide information about hazards precautions for specific processes and substances.

Additionally, always make sure to keep records of workplace incidents, near-misses, employee complaints and reports, sick leave, and any results from safety inspections and investigations so that you can analyze them regularly (4).
After you have completed all five methods of hazard identification and found as many potential hazards as possible, the next step in an effective risk management process is to evaluate the control measures you have in place to manage and mitigate these risks.
How to Identify Workplace Hazards for Lone Workers
When it comes to lone workers, the risks of working alone are high and hazards are abundant. With health and safety factors that are always changing, such as workplaces, work conditions, working with/near different people in the community, traveling, and weather, hazards can be unpredictable, and therefore, must be mitigated in an innovative way. 
Implementing a lone worker safety solution across your mobile workforce ensures that employees are safeguarded against many of the unforeseeable hazards that they may encounter.
Deploy SHEQSY to Identify Hazards & Safeguard Employees
SHEQSY, a comprehensive, cloud-based lone worker safety solution, is the simplest and most effective way to safeguard your lone workers in real-time. With SHEQSY, you can keep track of workplace hazards and send help immediately when employees activate a duress alarm.
SHEQSY can be simply deployed across your workforce as a smartphone app (iOS/Android) to protect employees in real-time with simple and discreet duress activation, periodic check-ins, and overtime alerts. Employees can also report hazards, incidents, and near-misses, complete pre-start forms, submit location notes, and more.
In addition to the smartphone app, SHEQSY integrates Bluetooth wearables and handheld satellite devices to deliver a truly enterprise-grade safety solution. 
Via the smartphone app, employees can send a written hazard report, along with photos and videos, to their managers in real-time, from anywhere. Reports are instantly uploaded to the SHEQSY Dashboard, along with employees' GPS locations, job details, pre-start form answers, checklist responses, and date and time stamps.
Learn More About SHEQSY
From duress activation to hazard reporting, SHEQSY makes lone worker safety easy and effective. Are you ready to safeguard your employees? Contact SHEQSY now to schedule a demo and start your 30-day free trial.
Sources:

Discover how easy it is to keep your lone workers safe
Try SHEQSY for free now. No Credit Card. No obligations.